Made by

Qore Preformance IcePlate® Curve
cools, warms & hydrates
Worn close to the body, ICEPLATE® Curve is a Medium ESAPI-shaped water bottle that cools/warms/hydrates you with 50 fl oz (1.5 L) of drinking water delivering 70 watts of cooling power and 52 watts of heating power with hands-free plate carrier hydration or backpack hydration for unparalleled control over your environment. Another way to think of ICEPLATE is like a booster rocket: designed to put you into orbit with a full tank of gas, not necessarily to last the entire mission. Engineered for elite users looking for every edge in the performance of their duties, ICEPLATE® Curve creates decisive competitive advantages where none previously existed by weaponizing temperature to enhance performance and survivability. Anyone looking to settle for "good enough" should look elsewhere.
Specs
Dimensions (Imperial): 9.5″ x 12.5″ x 1″ [WxHxD]
Dimensions (Metric): 24.13 cm x 31.75 cm x 2.54 cm [WxHxD]
Source 90 Drink Tube length: 34″ or 86 cm
Weight: ~ 12 oz.
Capacity: 50 fl oz (1.5 L)
Cooling Duration: Lasts 2-4 hours (after freezing overnight for 6-8 hours, actual results will vary based on external variables: solar exposure, ambient temp, external heat sources (i.e. engines), relative humidity, size/frame of user, metabolic capacity, work load)
Heating Duration: Lasts 3-5 hours filled with hot water between 150-190 F (temperature based on personal preference/safety and outside temperature)
BPA-free, FDA Approved, Dishwasher Safe HDPE
Multiple US and International Patents Pending
Made in USA from US Materials
Video of the Qore Preformance IcePlate® Curve
Features of the Qore Preformance IcePlate® Curve
Other Specs
Other Specs
Versatile
IcePlate Curve can be worn with armor inside of some plate bags, depending on your issued carrier and issued plates. However, it can also be worn outside any MOLLE-equipped plate carrier using an IMS Combo. For maximum power and versatility, it can be worn inside or outside a plate carrier using an IMS Pro Combo. IcePlate Curve can also be worn inside any Medium ESAPI-compatible plate carrier by itself for training/physical fitness workouts like The Tactical Games, Crossfit, Memorial Day Murph, etc.
Powerful
The science behind IcePlate Curve comes from more than two decades of research conducted by Stanford University, the US Army, USASOC, and the CDC on the effects of cooling on metabolic capacity, recovery, and heat injury prevention under PPE/MOPP and in athletics. If you'd like to read the full origin story of Qore Performance and how the IcePlate was born.
One-Way Valve
The one-way valve allows air into IcePlate Curve, improving flow rate by more than 100% for an effortless drinking experience. This option is recommended for anyone using IcePlate Curve for hydration.
The IcePlate Curve fits in a large range of Plate Carriers and frame systems.
Government & Group Orders of Qore Preformance IcePlate® Curve
Looking to buy multiple Qore Preformance IcePlate® Curve?
Visit our procurement & business ordering information page to learn how we can best fulfil your procurement and buiness order needs.
We are the trusted provider of Qore Preformance IcePlate® Curve to many small to large organisations in both the private and government sectors throughout the world.
Buy Qore Preformance IcePlate® Curve Now
Looking to purchhase Qore Preformance IcePlate® Curve now?
Chose your nearest region below to shop now.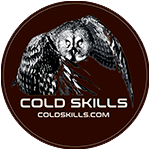 Sweden / Norway